Supply chain leaders: the power of planning in unison
It feels so good to be in control
Supply chain managers are always under pressure. They need to watch over product lead times, keep an eye on customer service, and keep costs down as much as possible. It could be a nightmare of a job, but not anymore. With OMP, you have access to all the information you need, and complete visibility over your entire supply chain, empowering your planners to work in unison. And they'll love it!
A lot to worry about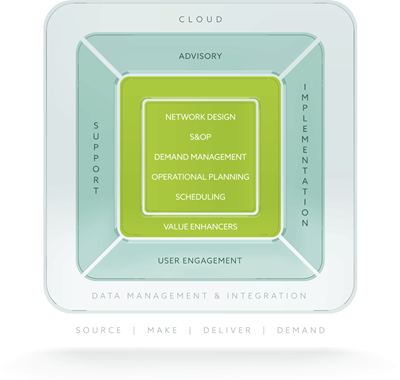 Supply chain leaders have a lot to worry about. They're in charge of the entire planning process, and they know that each individual decision can have a huge impact on inventory levels, customer satisfaction, operational and financial costs, and ultimately company profitability. In fact, they're at the center of conflicting aspirations within the organization. They have to juggle operational cost constraints, working capital management, and the needs of customer service. Time pressure is always heavy and reliable data are hard to find. So how can you make well-informed decisions?
Planners always seem to be chasing the facts and getting involved in a lot of firefighting. Leaders know well enough the importance of keeping their planners upbeat and motivated under pressure from the entire organization. So wouldn't it be great if they could help planners find solutions rather than add to their troubles?
See it, understand it, solve it
That's where OMP comes in. We give you complete visibility over your entire supply chain, on the short term as well as the long term.
We give you dashboards and KPIs so you can understand exactly what's happening and take control. We give you the tools to identify bottlenecks and lead-time issues, or stock levels that are too high or too low, and more. Your planners can quickly find a solution to any issues that could arise thanks to the wide range of smart solvers and analytics specifically tailored to your industry. Planners across the supply chain can now work in unison, seamlessly accommodating each other's constraints and concerns, and finally breaking free from firefighting mode.
Bridging the gap
Sounds great, doesn't it? With OMP you can make your entire organization work as one. And everybody's happy, including you.