Consumer goods industry: boosting response to market dynamics
Why be afraid of short product life cycles?
There are tough challenges in the consumer goods industry. Competition is fierce, margins are tight, and product life cycles are getting shorter, rendering the management of global operations increasingly difficult. How do you keep track? OMP puts in place reliable demand sensing instruments, smart solvers and scenario planning tools to manage phase-ins and phase-outs, optimize asset utilization and continuously rebalance your DC network.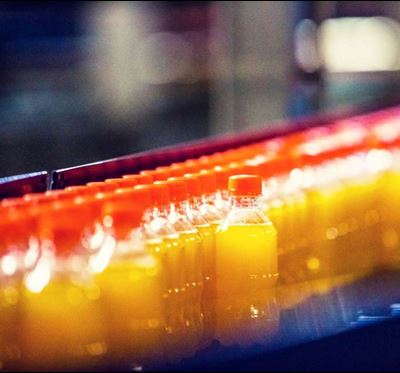 The daily business of phasing in and phasing out
Consumer behavior seems more unpredictable than ever, with demand depending on diverse factors such as promotions, seasonal factors, the weather, and trends. The rise of e-commerce and rapid evolutions in the sales channel landscape add to this demand uncertainty and upstream processes are greatly impacted.
High runners need to be available at points-of-sales in sufficient quantities, yet not excessively. Product phase-ins and phase-outs are a daily occurrence. Bulk production and the packaging lines for all submarkets have to be rapidly brought in sync, requiring cost-effective sourcing of appropriate raw and packaging materials. Campaigning strategies and bottleneck capacity constraints must be taken into account too, as do expiry dates, diverging product chains and the push effects of goods giving rise to co-products.
At all times, supply and demand must be in tune across the entire consumer goods supply chain, and production must happen on a just-in-time basis as much as possible.
Visible to everyone involved
OMP allows you to do just that. We can model your entire consumer goods supply chain planning in detail. We put in place demand planning and sensing solutions for reliable forecasting in the short, medium and long term. Manufacturing can be planned in ever-shorter cycles resulting in faster response times. Production and distribution can be planned in unison, with full end-to-end visibility. We put in place smart solvers to orchestrate component sourcing, plan campaigns so as to reduce set-up times and costs, shorten product lead times, and keep distributed stocks of finished goods as low as possible.
OMP also allows multiple planning scenarios to be run to support decision-making and increase your agility.
A delight
It's a delight for your planners, managers and executives. Full end-to-end visibility and control will not only permit your operations to run more smoothly and be more cost-efficient but will also boost response to market dynamics and raise trust within your organization. Everybody happy.