Our social responsibility
The OMP sustainability challenge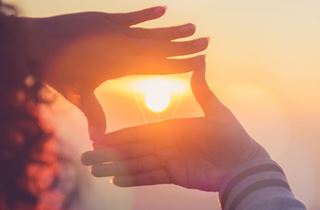 OMP fosters sustainable growth built on a foundation of sustainable management and collaboration. In 2020, designated by OMP as the year of the future, we set ourselves a fresh challenge. In her New Year's speech, CEO Anita Van Looveren invited all team members worldwide to come up with money-saving initiatives for more sustainable ways of working.
"We'll donate what you help us save to charity projects focusing on sustainability," promised Anita. "If everyone can find a way to save even 100 euros, we could wind up donating as much as €65,000." An ambitious target, indeed, in a year disrupted by the worldwide outbreak of COVID-19.
How about last year's challenge?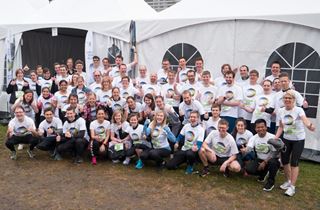 At the start of 2019, CEO Anita Van Looveren challenged all our colleagues around the world to connect by running together for a good cause. OMP pledged €20 to charity for every 1 km run during a series of global events, including the Antwerp 10 Miles.
"2019 was the year of connection at OMP," Anita explains. "That's why, in addition to our yearly tradition of charity donations, we came up with a challenge that would bring us together in new ways, growing more personal connections across the company and having fun at the same time. Over the year, we raised an amazing €42,550 for charity by running an impressive total of 2,127 km. To put this distance into perspective: it's the equivalent of all the way from our head office in Wommelgem (Antwerp) to our newest office in Barcelona, and back! Many thanks to all the runners and their supporters who turned the challenge into a huge success."
We are proud to support