Life sciences: bridging the gap with Unison Planning™
The constant dash turns to satisfaction
The life sciences supply chain is a very dynamic world with demand fragmented and susceptible to unexpected shocks. Pharmaceutical companies are in a constant dash to make the right products in the right way at the right time, and this requires a high level of organizational agility. Mission impossible? OMP helps you manage all the internal and external operations in unison, from chemical synthesis or biological fermentation through drug product manufacturing to the finished goods packaging, and distribution.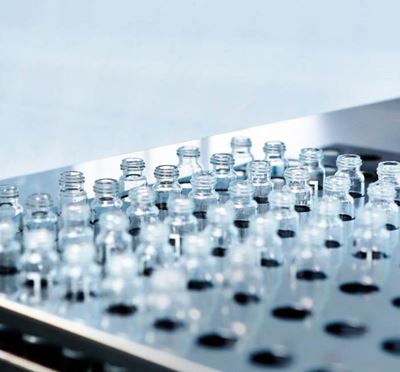 Dynamic environment
The complexity of life sciences supply chain planning mainly springs from the fragmented demand across disparate sales channels and its susceptibility to regulatory shock waves and the disruptive impact of tenders and parallel trade.
These dynamics can make it a particular challenge for pharmaceutical companies to dependably get all the right drugs to patients across the globe, appropriately dosed, packaged and labeled. Companies therefore have to be agile and flexible. They need to make careful adjustments to their network of distribution centers, constantly optimizing finished goods and intermediate product inventory levels, while optimizing utilization of production and packaging lines.
Upstream production assets also need to be optimized, taking into account quality and authorization constraints as well as CMO, dual-sourcing strategies and the financially-driven network strategy. Close collaboration and smart decision-making across the entire supply chain is crucial.
Breaking down barriers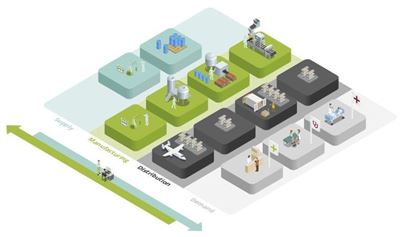 OMP makes all that happen. We bring all the complexities of the whole life sciences supply chain planning together in one model, including all the constraints and interdependencies of your assets and processes. This holistic model helps you manage all your activities in unison, breaking down the barriers between master production planning, detailed scheduling, demand planning, sales & operations planning and strategic planning.
Clinical and commercial supply chains are managed as a whole, including interactions with suppliers, CMOs, and 4PL providers. As a result, reaction times are shorter, efficiency massively improved, lead times slashed, safety stocks lowered and risks related to expiration or regulatory changes reduced. And you'll successfully have bridged the gaps between planning, quality assurance and control, finance, plant maintenance and the regulatory framework.
How great
Planners, managers and executives across your entire organization will be delighted. Full end-to-end visibility encourages collaboration across the supply chain. As a result, things look less fragmented and run more smoothly. How great would that be?