Paper, plastic film and packaging: improving service and increasing margins
Embracing the global digital era
The global digital era is challenging the paper, plastic film and packaging industries with evolving markets, volatile demand dynamics and evermore complex manufacturing operations. How can all this be managed? OMP helps you adjust your manufacturing network, keep campaigns (block schedules) tuned to demand, balance the mix of your make-to-order and make-to-stock operations, and optimize cutting and trimming plans.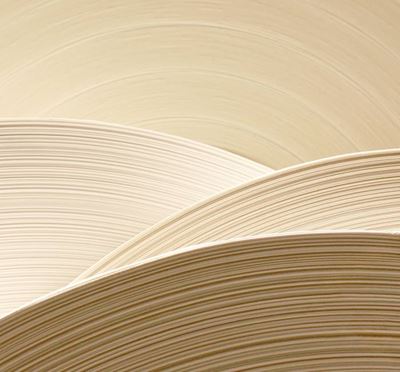 A complex, evolving market
Demand for paper and, to a lesser extent, plastic film has been in decline for several years as a consequence of the gradual shift to digital media. This evolution is expected to continue for some years to come. For their part, the paper and plastic film markets are increasingly diverse and complex. For example, some paper qualities require up to 15 manufacturing steps, including slitting, sheeting, embossing, lamination, coating, and calendaring, many of them carried out by subcontractors.
On the plus side, there is growing demand for paper and film stimulated by the soaring packaging market, boosted by e-commerce. But the packaging supply chain is a just-in-time business, which requires paper mills and plastic film plants to be particularly flexible and to constantly adapt their cutting plans as well as their master and campaign plans. Occasional production flaws, which are inevitable, further add to the planning complexity, as do quality variations in recycled material.
The packaging industry is further challenged by diminishing margins and increasing traceability requirements. In addition, lead times are getting shorter, with some orders needing to be fulfilled in less than 48 hours. Fully automated workshops will soon become the standard. But this puts planning of upstream capacities under great pressure. And it's a primary concern for managers to keep the amount of work-in-process within reasonable limits.
Covering the entire value chain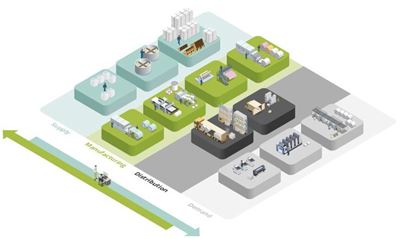 OMP allows you to carefully manage these complexities. We have a great team of experts familiar with paper, film and packaging supply chain planning, and we provide systems and tools perfectly attuned to managing these challenges. Our solution covers the whole value chain, from sourcing to delivery, and addresses both short-term and long-term concerns. For example, we provide a comprehensive tool to design and adjust your network of manufacturing facilities to cope with gradual shift in demand. Our smart forecasting and S&OP tools will support your campaign program, which can be fine-tuned to respond to demand dynamics. Our planning, cutting, multistage trimming, scheduling and retrimming tools will allow you to accurately steer your complex mix of make-to-order and make-to-stock manufacturing, keeping operational costs low and reducing scrap and stock levels.
OMP's packaging solution also includes a unique corrugator optimization functionality for total cost optimization, an integrated transport planning function, and an Industry 4.0-enabled manufacturing execution system (MES), all featuring full traceability. What's more, we offer an integrated paper & packaging network design function, which includes support for sourcing and make-or-buy decisions.
Keep it coming
The result is full end-to-end visibility, leading to more-informed decision-making, lower costs, and better service, making it possible for you to fully embrace the global digital era and say to customers: "Great, keep it coming!"