According to Gartner, "companies constantly strive to make effective decisions, while mitigating risks and achieving sustained visibility across business ecosystems. That's why it's important for CSCOs to incorporate the control tower concept within their operations.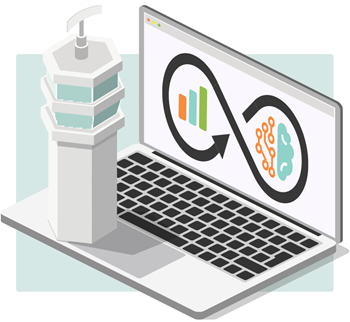 But control towers are currently still mainly designed to be war-room-like environments heavily focused on visualization and dashboards. They are often functionally siloed and do not provide the necessary E2E visibility, control, or support for decision-making.
A true supply chain command center, however, is still just an aspiration even for highly mature supply chain organizations for several reasons, such as issues around data quality and integrity, organizational readiness, IT practice maturity, and the availability of technology - an encompassing digital supply chain twin spanning the whole end-to-end supply chain of an organization.
The ultimate aim of harnessing analytics and intelligence (ABI, DS and AI) capabilities is to lead supply chain organizations toward a more flexible, adaptable and composable analytic approach, adopting the following process:
Monitor, alert, notify, and present

Explore and diagnose

Predict and prescribe

Generate, adapt, and learn"
This report isn't valid anymore. Read the latest Gartner on how to navigate severe supply shortages and translate resource constraints into feasible scenarios