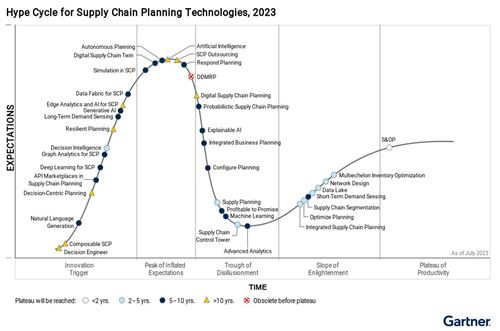 Major disruptions over the past few years have put a lot of pressure on supply chains. That's why many supply chain leaders have turned their focus on technology to optimize their supply chain planning landscape. This hype cycle is a guide that assesses the maturity and viability of various capabilities and the underlying technologies that can transform the way planning decisions will be made now and in the future.
This Gartner® research identifies the technologies that can enable supply chain agility and resiliency. These technologies are expected to greatly impact business and society over the next two to 10 years and will especially enable CIOs and IT leaders to deliver on the promise of digital business transformation.

Learn how technology can help to transform your supply chain planning landscape.