Optimizing the metals supply chain: improving service, lowering inventories and reducing costs
Too complex to manage? Think again!
Metals industries are in a constant struggle to raise service levels while keeping inventory levels down and reducing costs. This arises from the inherent complexities of the metals supply chain. The good news is that this doesn't have to be too troubling. OMP can emphatically improve delivery by aligning your various operations across plants, maximizing asset utilization and minimizing scrap and inventory.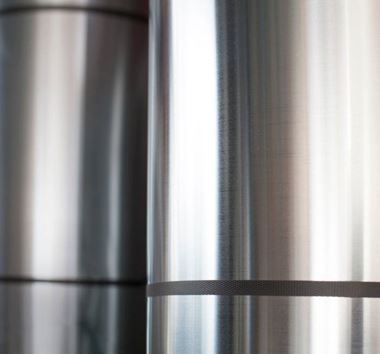 A very complex supply chain
Yes, the metals industry relies on very complex supply chains. The market is highly volatile, typically generating large numbers of relatively small orders, varying greatly in size and complexity. Technical feasibility must be validated, and capacity must be reserved before accepting an order.
Operations are complex too, combining process and discrete manufacturing. They might even involve multiple consecutive production stages across multiple plants, some of which are operated by subcontractors.
The mix of make-to-order, make-to-stock and finish-to-order policies further complicates matters. In addition, rising global competition and the resulting pressure on competitiveness, home markets and raw material availability mean that producers must be particularly agile and flexible. It is therefore of utmost importance that the different actors in the supply chain work closely together.
Understanding, managing and improving every aspect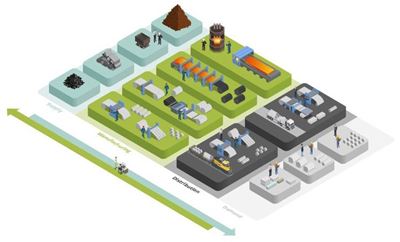 OMP makes that happen. We help you and your people understand, manage and improve every aspect of the metals supply chain planning. We give you the solution to design and manage all your operations in perfect unison.
Key processes such as forecasting, sales and operations planning, campaign planning, order promising, and detailed order planning and scheduling are perfectly harmonized, leading to continuous improvement.
Where needed, bills of material and complex routing plans are generated dynamically. And where circumstances call for it, materials can be automatically allocated to orders based on material and order attributes.
The results are impressive. Order confirmation is accelerated, customer lead times become shorter, and on time in full goes up. Machine utilization rates go up too, boosting labor productivity. Material margins improve, and inventory and conversion costs go down. And working capital is reduced because inventory levels are tuned to the actual order book, forecasts and available resources.
Energizing your people
Happy faces all over the place, that's the result. Full end-to-end supply chain visibility encourages cross-department and cross-plant collaboration, energizing everyone within your organization to embrace the comprehensive optimization of strategy, tactics and operations.