Financial leaders: increasing margins and improving decision-making
Boosting supply chain financial performance
What counts for the shareholders, counts for you. The company's financial results are at the forefront of your mind. But how do you know if your supply chain is managed with a view to improving financial performance? OMP does all that. It reduces costs, increases margins and improves decision-making.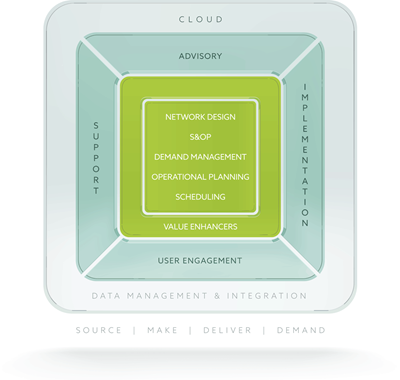 What about the financial impact?
Supply chain planning is by its nature a difficult exercise, and it becomes even more challenging if you have to take into account profitability. Costs need to be kept down, working capital needs to be optimized, and operational incidents need to be avoided, otherwise your EBITDA will go down fast.
Every supply chain decision inevitably impacts your revenue and margin. Postponing or accelerating a product launch? Shutting down a production line? Opening a new distribution center? Rerouting the production of a high runner? Increasing a plant's capacity? Lowering product inventory levels? You'll want to know the immediate financial impact of each of these decisions, as well as the long-term side effects.
Smoother operation, better and faster decision-making
That's where OMP comes in. The solution balances difficult trade-offs by design, allowing all supply chain planners to work in unison for a smoother operation with no unpleasant surprises ruining your financial targets. Inventory levels are managed to reduce working capital without compromising efficiency and service. Utilization of valuable assets is maximized. Bottlenecks and conflicts are taken care of.
Financial reporting is available throughout. OMP also allows you to simulate different scenarios and evaluate the results in financial terms, based on the cost and margin information you provide. This is a great support when it comes to making difficult decisions for both the short and the long term.
Benefits
And every OMP project comes with a mutually agreed value plan. Financial value targets are tracked and measured over time, giving insight into all the benefits gained. Solid!