Supply chain innovators: the next level of supply chain planning

Turning daring ideas into breakthrough solutions
Do you dream about taking your supply chain planning to the next level? OMP can help you achieve your ambitions, and get the most out of recent developments in analytics, data science, and artificial intelligence.
Afraid of untrodden paths?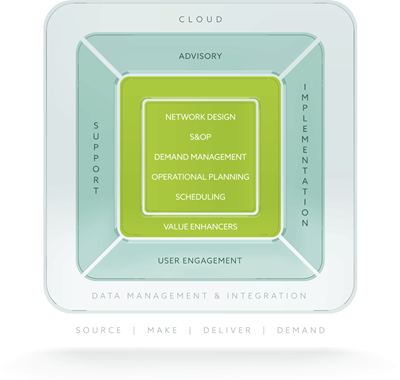 Business leaders agree that the successful companies of the future will be those that best master their supply chain from end to end. It will require businesses to engage in innovation, unafraid to explore untrodden paths by unleashing the potential of the latest scientific and technological developments. Wouldn't it be great if you could be part of that? How about putting into practice the most recent advances in predictive modelling, Artificial Intelligence and data science? Wouldn't you love to help build the solutions that allow you to outperform the competition in different ways?
Addressing all your challenges
Here's your opportunity! OMP will be happy to be your partner in pursuing this mighty endeavor. Because innovation is at the heart of what we do, in both product design and development, and consulting and advisory services.
We have great in-house teams of supply chain planning experts, industry specialists, engineers, mathematicians, data scientists and AI specialists. They long to learn about your toughest supply chain challenges, the kind of problems your industry has learned to live with, for lack of solutions that are both smart enough and workable. Sounds familiar? No doubt you have a few of these challenges in mind. We can address them together, making the most of the wide array of available technologies, methods and innovative planning concepts.
Let's do it
Unrealistic? That's how daring ideas are sometimes dismissed. Until people like you and us turn them into breakthrough solutions. Let's do it.