Supply chain planners: preventing issues from turning into problems
Proud and satisfied with what you've done
Supply chain planners are the firefighters of their organizations. They're in a constant rush, which can often leave them exhausted at the end of the day. Inevitable? No, OMP can help you to act faster, smarter and more in tune with company priorities. You'll even prevent issues from turning into real problems. And you'll love it.
Dealing with a multitude of problems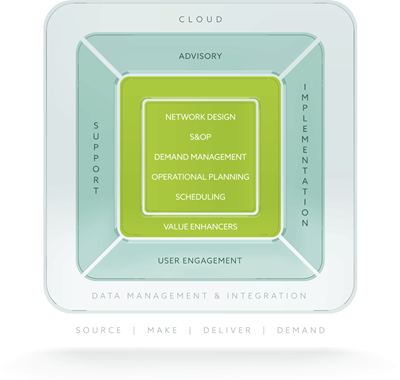 Supply chain planners should take pride in what they do. After all, they are the people who keep the plates spinning. Solving problems. By being smart, determined, and diligent. But it sure is a challenging job sometimes. A multitude of problems can come up. Stocks run out. Machines break down. Demand for a product could suddenly skyrocket. Quality issues might arise. There will always be a whole lot of things to be taken care of, but the same question keeps popping up: which issue should be addressed first?
Planners do what they can, often based on previous experience. But the trade-off is always a challenge, and time is money. What's more, every decision you take will have an impact on your planning colleague upstream or downstream the supply chain. So, you'd better be sure you're doing what's best for everyone.
Making decisions with confidence
That's where OMP comes in. We give you full visibility over your plan, highlighting the issues that need your attention. We indicate the potential impact of every issue, allowing you to prioritize your actions. And make decisions with confidence. So that issues don't become real problems.
Your plans will also be better tuned. Smart solvers will help you to automatically resolve most of the conflicts occurring in your complex supply chain. Solvers also take into account your company guidelines, priorities, and best practices. In this way, you can concentrate on the issues that really need your attention, addressing bottlenecks and conflicts in a proactive way. You'll have more time to run scenarios and select the best alternative. And fine-tune your plan accordingly. With more time it will be easier to confer and collaborate with your colleagues upstream and downstream in the supply chain, including suppliers and customers. And you'll be happy to share insights with them, allowing everyone to work in unison and further improve their plans.
Happy on the way home
At the end of the day, you'll be proud of what you've achieved, and go home happy. Sounds good to you?