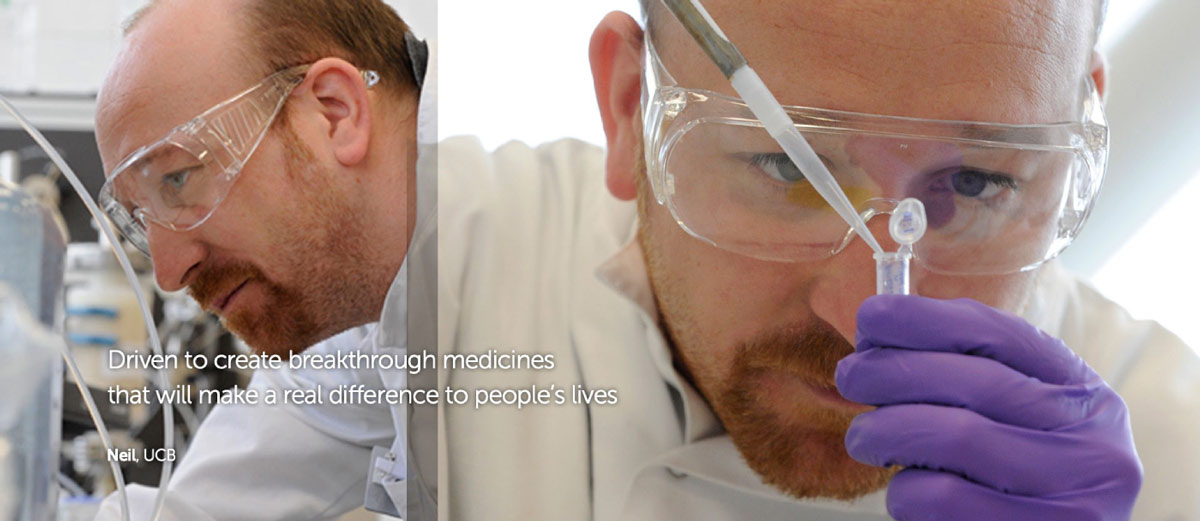 UCB is rolling out a full-scope OMP Plus planning system which will provide end-to-end visibility of their global supply chain. This integrated solution covers all Supply Chain Planning functions: Demand Planning, Executive S&OP, S&OP, Inventory Optimization, MPS, Distribution Requirements Planning (DRP), Deployment, Detailed Scheduling and Transport Planning. As a result, it will become the global supply chain system of record at UCB, seamlessly connected to their SAP ERP system.
To kick off the project, OM Partners and UCB collaborated on the design of a complete business process and planning cycle. Special attention was given to improving visibility, speed and agility. UCB expects that the new ways of working should also contribute to efficiencies and cost savings. UCB stakeholders and OM Partners' advisory consultants succeeded in finding a perfect fit for the extended UCB supply chain.
After designing the Business Process and Planning Cycle, the implementation road map started. OMP Plus is now successfully live with Demand Planning in all UCB affiliates worldwide representing more than 95% percent of the total UCB sales. The tool implementation was an opportunity to reinforce partnership and alignment between finance, marketing and supply chain when it comes to Demand forecasting. An important realization has been the integration of financial and marketing forecasts into OMP Plus for long-term forecasting. Several budget submissions will be extracted and translated into volume forecast on lower levels, serving as an input to the S&OP process. But finance is also now using OMP Plus forecasts as a base to perform regular rolling forecasts exercises. Additionally, full network planning with shelf-life optimization for complex end-to-end supply chains, including internal plants and many contract manufacturers, is executed in OMP Plus. This enables the UCB S&OP planners to prepare and compare multiple scenarios based on financial and supply chain KPIs.
More recently, UCB implemented S&OP, MPS, DRP and Deployment for three major drugs. These planning functions focus on all daily operational planning challenges. The Response Planning capabilities in OMP Plus allow for fast, agile and optimal reactions to any change. The short-term roadmap foresees a roll out of the tool and processes related to supply planning to all other products, the extension into long range planning with Executive S&OP as well as usage of OMP Plus for Clinical Trials. In the final step, Detailed Scheduling, Transport Planning and Inventory Optimization will be added to the OMP Plus core system.
Nathalie Loicq, Vice President Global Supply Chain at UCB, comments: "An optimal supply chain is critical to making sure people, living with severe diseases, obtain their medicines on time. OM Partners offered the quality and robustness in the planning process we were aiming for. Manual activities from multiple sources are now automated within our new Planning System of Record. One common integrated process is now applied. This gives better control, greater visibility and a higher level of maturity, resulting in agile supply chains."
Dirk Van Ginderachter, Associate Director at OM Partners, adds: "We are very pleased with our partnership with UCB. The strong collaboration between UCB and OM Partners has already led to very successful implementations. Additionally, it allowed us to strengthen our best practices for Planning and Scheduling in the Life Sciences sector. We are looking forward to continuing the road map with UCB."

About OM Partners

OM Partners is the best-in-class software and consulting company that offers Supply Chain Planning Solutions for the metals, plastics, floor covering, paper & packaging, chemical, pharmaceutical, food & beverage, consumer goods and other industries worldwide.
OM Partners has developed into one of the most important players in the Supply Chain Planning market since its founding in 1985.
OM Partners' flagship product, OMP Plus, is a comprehensive solution for all planning related issues, from the strategic down to the operational level. OMP Plus makes integrated demand planning, supply planning and scheduling a reality.
OM Partners has headquarters in Belgium and offices in the USA, China, the United Arab Emirates, Brazil, France, the Netherlands, Germany and the United Kingdom.
Contact
Dirk Van Ginderachter, Associate Director
Phone: +32 3 650 22 73
E-mail: dvanginderachter@ompartners.com