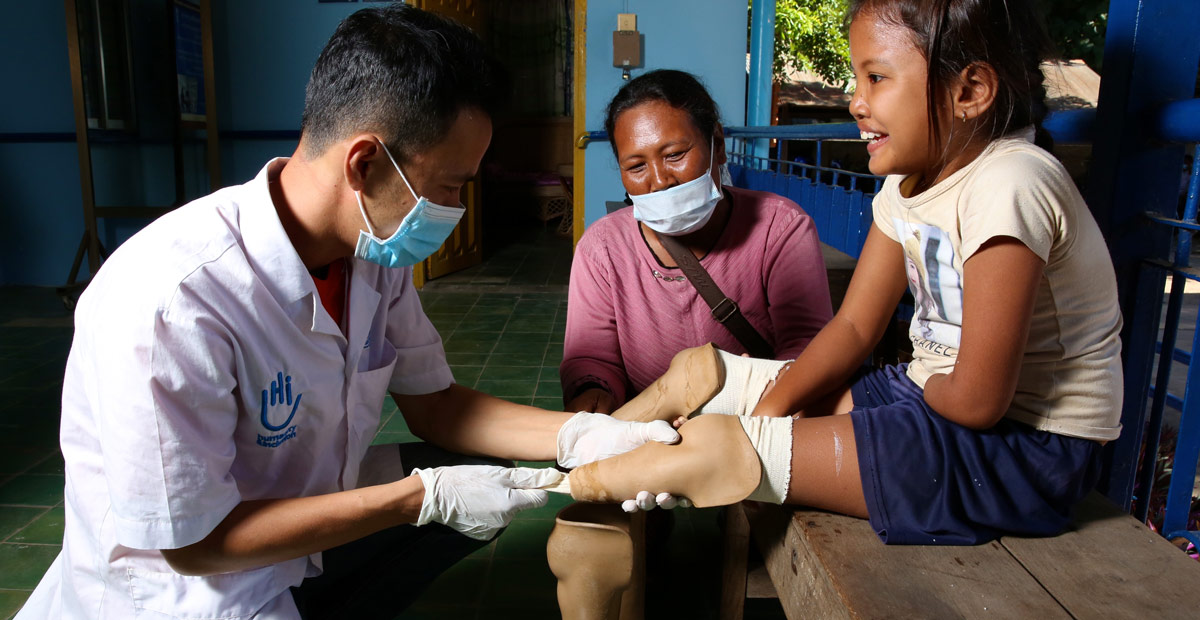 As part of OMP's 'United in Unison' motto for 2021, our CEO Anita Van Looveren invited all of us to participate in a challenge. The result? 409 colleagues moved virtually between our offices around the world. Together we traveled 47,500 km in less than 28 days.
Our journey started at our Shanghai office and passed through every country where an OMP office is located. We crossed the Atlantic Ocean to reach our Sao Paulo office in just 15 days and circled back to cross the virtual finishing line in Shanghai 13 days later. The only way to virtual move on the world map was to exercise. Walking, cycling, running, swimming, mowing your lawn, dancing, washing your car, … You name it, every step or movement counted.
The extra incentive? For every kilometer we covered, €1 ($1.20) would be donated to Handicap International. Now that we've completed our journey, we're proud to announce that we will donate €47,500 ($56,577.25) to support Handicap International's rehabilitation projects.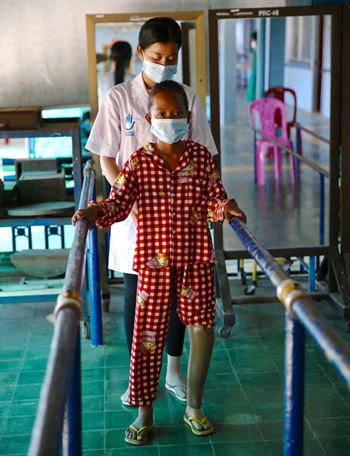 Handicap International (HI) is a non-profit organization that works tirelessly alongside disabled people in situations of poverty, exclusion, conflict, and disaster. They aspire to a world of solidarity and inclusion, enriched by differences, where everyone can live in dignity. With the donation, they will be able to support almost a thousand disabled children on their way to more autonomy.
Although the scopes of both organizations lie miles apart, there is still some common ground. For HI, as well as for OMP, innovation and agility are the core of their daily activities. HI refuses cookie-cutter approaches, developing intervention strategies based on an in-depth understanding of the needs of disabled people, including environmental factors and their lifestyle. Ranging from 3D-printed prosthetics, crutches, and wheelchairs, to assistive bars and hand bikes, out of the box thinking is an everyday occurrence when it comes to providing disabled children with assistive devices.
Congratulations again to all of our participating colleagues for their contributions to the challenge, big or small. We are proud of all of you!