How disruption leads to valuable transformation
"Backed by the right technology, a supply chain planner becomes a value chain planner"
Translated interview from Bloovi (in Dutch)

Maarten Arnouts (OMP) and Tom Van Herzele (EY Belgium) (©Emilie Bonjé)
The notion that every crisis presents opportunities is clearly demonstrated by supply chain: with a host of disruptions impacting efficiency within a short period - Suez Canal, COVID-19, rising energy prices, shortage of raw materials, war in Ukraine, and so on - companies were and continue to be forced to scrutinize their processes. In the process, optimal supply chain planning and management were found to generate noticeable added value for the organization. Be it financially, towards sustainability, or in numerous other ways. "You have to regard that transformation as a journey, where the company's backbone first needs to be well-positioned before supply chain technology can be put in place."
The recent study by EY and Oxford University indicates that many transformations are currently taking place at an accelerated pace, and that these are mainly within supply chain. A logical consequence of those many (and almost successive) disruptions, and a process that leads to valuable insights.
"Until recently, the supply chain planner was actually primarily linear and transactional," Tom Van Herzele, Partner at EY Belgium and head of supply chain services, starts. "By this I mean that his task mainly consisted in aligning supply and demand. Yet in fact, that is the pure basic definition of a planner, which is far too narrow and provides little added value."
"Such a transformation offers the opportunity to open up that role and arrive at a true value chain planner, who considers the total added value of the process. That includes one condition, however: bridges need to be built between the different domains within supply chain - demand planning, supply planning, operations planning, sales, etc. - so that processes begin to align and people can really start working end-to-end. The only way to build those bridges is by gradually deploying the right technology."
Reliable technology partner
Such a reorganization is a disruptive transition because you are moving towards supply chains that are not driven by people, but by technology. This necessitates a reliable technology partner. For that reason, consultancy firm EY works with OMP, a market leader in supply chain planning for the world's largest companies thanks to their own developed platform.
We aim to unite all stakeholders within supply chain business on a single cloud-based platform," says Maarten Arnouts, Global Alliance Lead of OMP. "So that rather than working in silos as before, everyone is looking at the same datasets and planning constraints and a single central decision-making unit can be formed. That, given these disruptions, is absolutely necessary."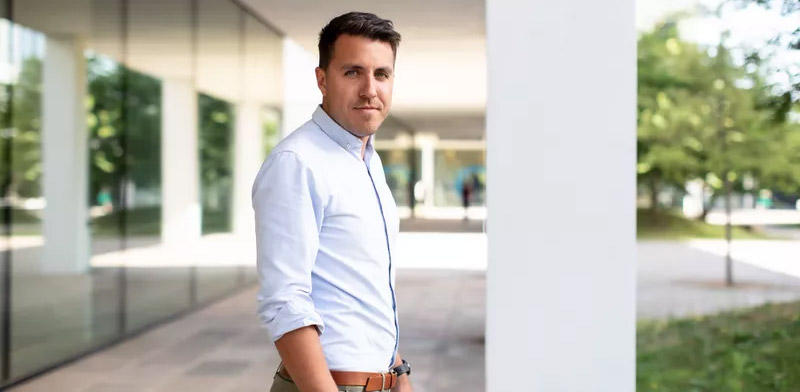 Maarten Arnouts, Global Alliance Lead of OMP (©Emilie Bonjé)
"Today, we cannot simply work in a transactive manner any longer, but must adopt an exception-based approach: what is the overall impact on our customers if a disruption occurs, and how can we avoid it through optimal planning? What are the possible scenarios in the event of a shortage of certain raw materials, unexpected growth for certain products, and which is preferable for that specific reason? This way, you avoid constantly operating in survival mode as a company. However, this is why technology is needed as a catalyst: supply chain has become overly complex and data sets too large, so tools with built-in artificial intelligence, algorithms, machine learning, and the cloud are indispensable."
"For the same reason, supply chain planning needs to be done through a platform that brings people together, because it can no longer be managed by a single planner."
"It also needs to be cloud-based, so people can connect from anywhere and from any device. That allows working globally and according to a standard model, rather than locally and each with their own system, as before."
Reorganization required
Bringing stakeholders together, deploying technology, etc.: this will undoubtedly also require a reorganization of the organization's working methods. "You indeed have to deploy people differently if you want to manage your supply chain planning optimally," Tom Van Herzele agrees.
"After all, people remain the foundation, as they have experience-based insight into how the organization works."
"In very concrete terms, that reorganization comes down to the realization of more centralized hubs within the company, which deal specifically with this. We are seeing an evolution in the market where this is happening in an increasing number of large companies, whereas in the past, work was much more decentralized."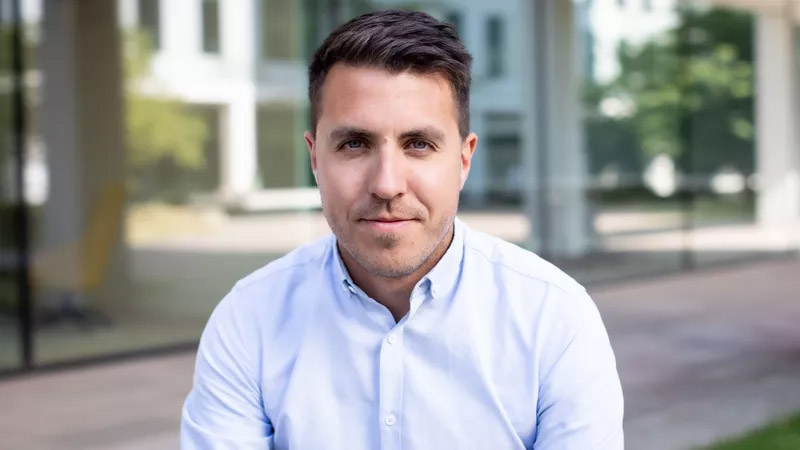 Maarten Arnouts, Global Alliance Lead of OMP (©Emilie Bonjé)
"Then you had planners in factory premises A and B, whereas logically they should sit together, right? Not only to take planning to a higher level through those synergies, but also to better secure knowledge within the organization. Mind you, that does not necessarily have to be a physical center of excellence, but may just as well be virtual, so that planners can effectively sit in premises A and B, but can easily come together on a single platform and become value chain planners. No longer focusing on the scope of factory A or B alone."
Poor data availability
That effectively sounds like a recipe for achieving supply chain planning that adds distinct value. However, the question then becomes how to translate that into concrete terms as a company. How do you organize that alignment, that end-to-end working and those centers of excellence? "First of all, you have to map out the competences you have in-house," explains Maarten Arnouts, "and linked to that are the processes that can be optimized or brought together."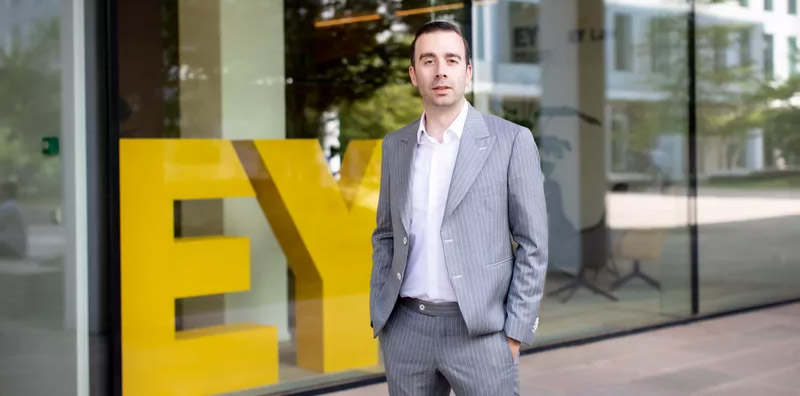 Tom Van Herzele, Supply Chain Partner at EY Belgium (©Emilie Bonjé)
"Next, you also need to look at the state of data availability in the organization. Major technology implementations often fail according to the availability and/or poor quality of data. This is because those data sets must be able to be flawlessly linked to your transformation program: at every step of that program, there is a concrete data need, and you must have visibility into that."
"You have to regard that transformation as a journey, where the company's backbone first needs to be well-positioned before supply chain technology can be put in place."
"Because otherwise you run the risk of simply replacing processes and people with software, without contributing anything to efficiency, cost reduction, and so on."
Sustainability as added value
"Sustainability is also often a factor involved in such a transformation", adds Tom Van Herzele. "A few years ago this was out of the question, but thanks to the flexibility of a single platform and the step-by-step approach, this is now very much possible. That's how, as a company, you can really start to look at your supply chain in, for lack of a better term, a holistic way. And thus create added value."