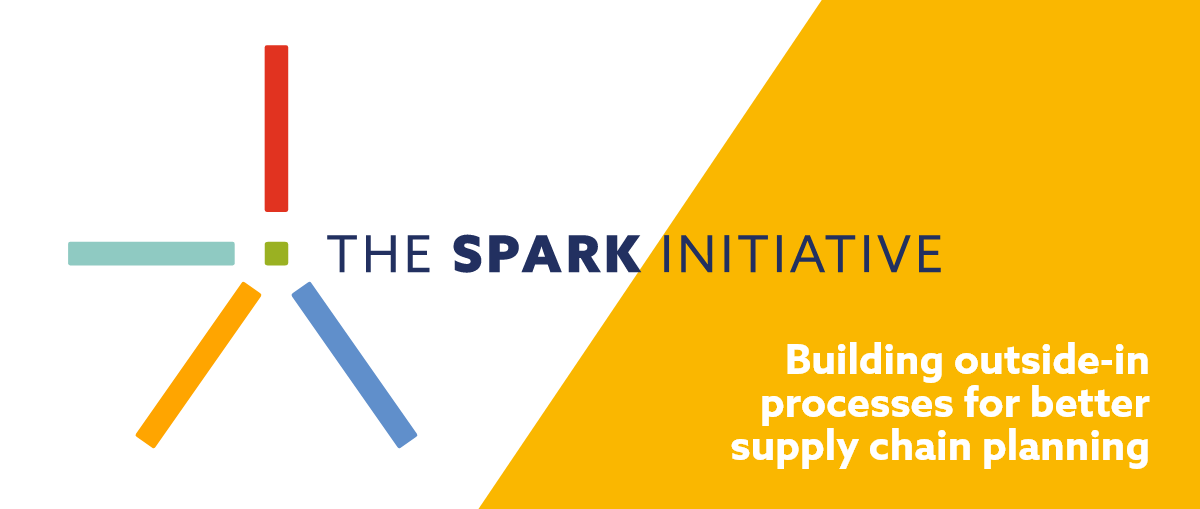 OMP's new Spark Initiative – a think tank of supply chain experts and industry leaders exploring a revolutionary outside-in approach to supply chain planning – is being actively supported by some of its key customers including Dow, General Mills, Land O'Lakes, and Nestlé.
The Spark Initiative aims to validate the business relevance and value proposition of outside-in concepts by applying them in tangible business scenarios using real-world data. The results, findings, and recommendations will be shared with the supply chain planning community.
Collaborative learning and testing
The think tank is supported by the Spark Advisory Board, a group of industry leaders, academics, and OMP experts. Guided by Lora Cecere, CEO of Supply Chain Insights, this board will facilitate industry sharing, structured learning, and testing of outside-in capabilities based on new forms of analytics. To align thinking and ignite ideas, all members of the advisory board are being trained by Cecere, who has been researching outside-in planning for years. After the training, the advisory board will continue to meet regularly to facilitate cross-company dialogue and discovery.
Overcoming common supply chain challenges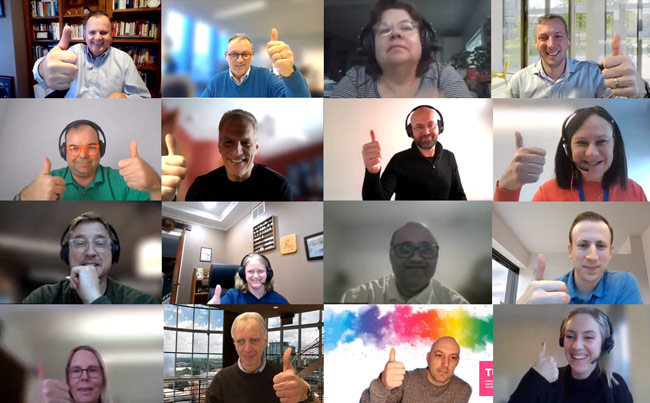 By bringing their wealth of knowledge and experience to the table and collaborating during group discussions, the members have sparked fresh ideas about outside-in supply chain planning. Despite variations in their companies, industries, and supply chains, they have discovered common challenges.
One of these is the need to establish a closer link between supply and demand for better visibility across the supply chain and to overcome silo thinking. Many companies lack bi-directional orchestration across source, make, deliver, and demand, and their procurement teams need access to more timely and accurate information to play a more significant role in the planning process.
Concerning the demand challenge, Tracy Johnson, Global Supply Chain Planning Business Process Director at Dow, stresses the need to achieve the right level of detail in the demand planning: "Today, we use various forecasting methods, including external forecasting, statistical forecasting, and demand sensing. However, in reality, we often rely on asking our customers what they want."
Tomaz Vrabec, Director of Digital Supply Chain at Land O'Lakes, sees an opportunity to streamline processes: "The training helped us realize how much manual work we are imposing on ourselves during planning".
Opportunity for synergy
Poised to address these challenges, the advisory board is enthusiastic about where the initiative will lead. "Partnering on this effort can create a lot of synergy," says Danny Kim, Director of Strategy and Capabilities Transformation at General Mills. "I can't wait to see what we can achieve together."
"The active participation of our advisory board confirms the need for groundbreaking ways of planning," adds Jan Snoeckx, Associate Director of Innovation at OMP. "We are excited to work with them to drive supply chain innovation forward."
The working groups will start building and testing the use cases in April 2023, with the results expected to be published in the fall of 2023.
Want to learn more about the Spark Advisory Board and the groundbreaking work they're doing?
Contact
Jan Snoeckx, Associate Director
Phone: +32 475 75 04 82
E-mail: jsnoeckx@omp.com