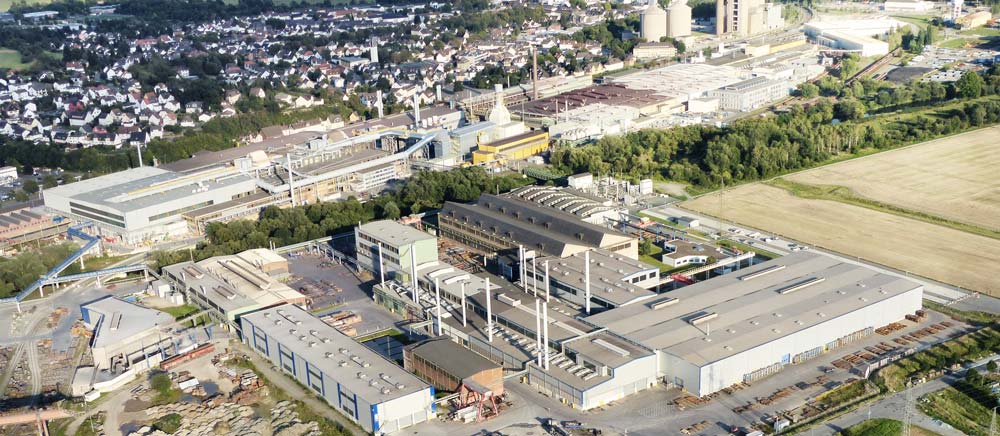 Buderus Edelstahl has selected OM Partners as the partner of choice for advanced supply chain planning at their Wetzlar site.

OM Partners will assist Buderus Edelstahl in their transformation project to improve customer service and operational efficiency through standardization.

In the first phase, OMP Plus will be installed to handle BOM and Routing Generation, and Operational Planning for their forging department. This will include heat treatment, finishing and testing operations. In the next phase, this solution will be extended towards the steelmaking and rolling departments. Finally, Detailed Scheduling and Sales & Operations Planning will be added.

OM Partners Business Consulting Services will assist in the development of an overall planning workflow, which will lead to significant improvements in service level, commercial lead time and operational costs.

Michael Walter, Managing Director, explains why they selected OM Partners. "In workshops and demonstrations, OM Partners clearly demonstrated that their OMP Plus is the most advanced planning system for the specialty steel industry. Furthermore, they have shown a deep knowledge and experience with the steel industry. We are confident we have chosen the best partner to help us address our supply chain challenges."

Paul Vanvuchelen, Director Customer Solutions at OM Partners, states: "We look forward to working with Buderus, and are committed to Buderus' success in their transformation project." Luc Bongaerts, Business Development Manager at OM Partners, adds: "With this project, OM Partners confirms its position in the German steel industry, as a reliable partner to achieve tangible supply chain benefits".



About OM Partners

OM Partners is the best-in-class software and consulting company that offers Supply Chain Planning Solutions for the metals, plastics, floor covering, paper & packaging, chemical, pharmaceutical, food & beverage, consumer goods and other industries worldwide.
OM Partners has developed into one of the most important players in the Supply Chain Planning market since its founding in 1985.
OM Partners' flagship product, OMP Plus, is a comprehensive solution for all planning related issues, from the strategic down to the operational level. OMP Plus makes integrated demand planning, supply planning and scheduling a reality.
OM Partners has headquarters in Belgium and offices in the USA, China, the United Arab Emirates, Brazil, France, the Netherlands, Germany and the United Kingdom.
Contact
Paul Vanvuchelen, Director Customer Solutions
Phone: +32 3 650 23 79
E-mail: pvanvuchelen@ompartners.com