Global beauty product giant Coty recently rolled out OMP for Consumer Goods across the four manufacturing plants of its Color Cosmetics division. Introduction of the integrated planning solution has dramatically improved planning coordination across the Coty plants, boosting efficiency, reducing costs, and optimizing the use of resources.
The complexity of Coty's total acquisition of Procter & Gamble's beauty brands in 2016 meant that there were going to be tough planning challenges ahead. The integrated planning project has taken care of all that: master planning is now centralized at Coty's Ashford plant, while scheduling is achieved locally at each site. With OMP as the integrated planning solution, the four plants work together, in perfect unison.
This smart organization around the Ashford planning hub has also brought greater stability to the operation and a tighter grip on capacity, while customer service is reaching new levels.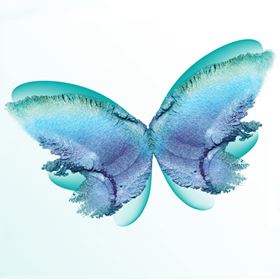 "The breakthrough planning capability of OMP speeds up how we respond to changes in demand," confirms Akil R. Lile, Director of Planning at Coty. "It gives us a clear view on the availability of bulk items and critical components, and allows us to reduce inventory levels, shorten lead times and avoid waste."
OMP also forms a seamless connection with the Coty SAP ERP system. Transaction data can be continuously interfaced from SAP and OMP plans, and schedules are uploaded to SAP on demand, making communication between the planning, manufacturing and purchasing teams more effective.
"OMP clearly outperforms other systems, just based on its ability to transform planners into decision makers," explains Adam Dunworth, Planning Manager at Coty. "OMP also has in-house expertise in how the consumer goods industry works and the challenges we face with our fast-moving product lines, the disruptive impact of promotions, and the interdependence of bulk and finished goods manufacturing."
"We are very pleased to have helped Coty bring their planning process to the next level of maturity," adds Dirk Van Ginderachter, Associate Director Customer Solutions at OMP. "The project confirms our reputation for best-in-class supply chain planning solution for the consumer goods industry."
Learn more
Want to learn more about the planning challenges at Coty Cosmetics and OMP's successful rollout and implementation? Click here to read the full story.
About OMP

OMP helps companies facing complex planning challenges to excel, grow and thrive by offering the best digitized supply chain planning solution on the market. Hundreds of customers in a wide range of industries - spanning consumer goods, life sciences, chemicals, metals, paper and packaging - benefit from using OMP's unique Unison Planning™ concept.
Contact
Dirk Van Ginderachter, Associate Director
Phone: +32 3 650 22 73
E-mail: dvanginderachter@omp.com