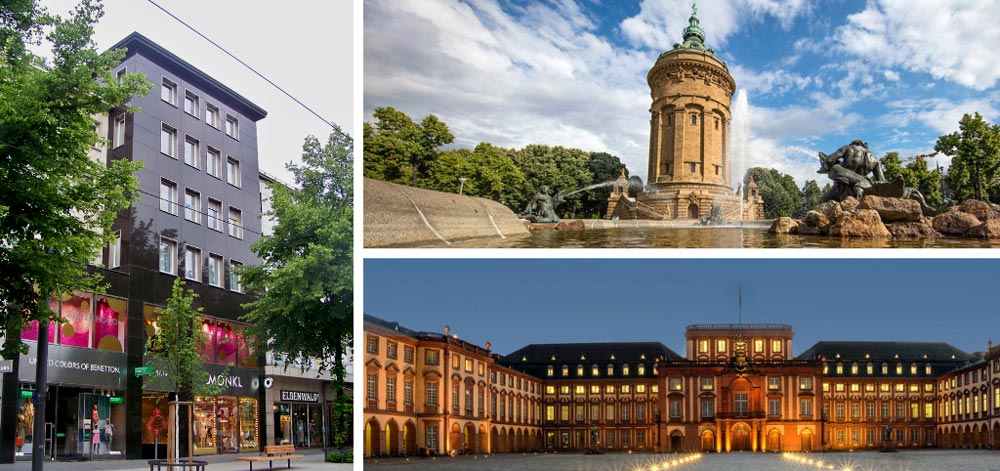 OMP has opened a second office in Germany to keep up with strong demand for their supply chain planning solutions in the region. The new location in Mannheim will support OMP's operations by providing better access to Germany's industrial south and helping the company attract new talent.
The new office, in the center of the Rhine-Neckar Metropolitan Region, places OMP closer to existing customers like BASF, as well as to potential new customers. It will support and expand on the activities of OMP's first German office in Cologne.
"The location of the new office fits perfectly into our future growth plans," says Stefan Schulz, Team Manager of OMP Germany. "In addition to building our customer base in the region with its industrial heritage, we're looking forward to exploring the talent pool of local professionals and graduates from the prominent universities in the area, including Mannheim, Heidelberg, Stuttgart, Karlsruhe, Darmstadt and Kaiserslautern."
Located in the Quadrate, in the heart of Mannheim, the new office is close to the train station and main routes to all major cities in the region.
Interested in working in one of our German offices? Check out our career site!
OMP Germany - Mannheim

O7 10
4. OG
68161 Mannheim
Germany
Contact
Stefan Schulz, Team Manager OMP Germany
Phone: +49 2234 9496 000
E-mail: sschulz@omp.com