Roche, a global pioneer in pharmaceuticals and diagnostics focused on advancing science to improve people's lives and the world's largest biotech company, has begun implementing OMP as its supply chain planning system of record (SOR) in the pharmaceutical division.
The lead model solution, deployed in October 2020 and serving as a lighthouse for further deployments, covers all aspects of operational supply chain planning, including distribution planning, master production planning, detailed scheduling and material requirements planning, from packaging materials to finished goods. Supply chain constraints such as shelf- life, regulatory approval status and capacities are captured in OMP and leveraged by state-of-the-art solvers to produce optimized and resilient plans.
Based on OMP's unique Unison PlanningTM concept, roles and responsibilities in the planning community have been adjusted accordingly. Initially, the solution covers packaging and distribution from two critical manufacturing locations to more than 60 affiliates worldwide, with plans to expand and roll-out to the rest of the business throughout the next years.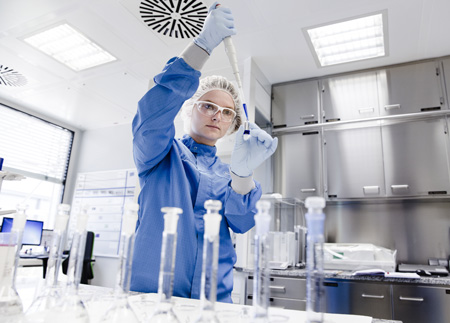 The business drivers for this strategic investment is to improve the quality and speed of decision-making in supply chain planning. With this move into next generation planning technology, Roche is able to achieve a higher level of automation and further optimize the supply chain operations in the operational horizon towards service, cost and capital.
But there is more to it than that, says Steffen Heinecke, Project Lead for Global Supply Chain at Roche: "Building our end-to-end planning capabilities on OMP allows us to integrate planning — horizontally, across supply chain, commercial, manufacturing and finance departments, and vertically from the reactive to the strategic horizon. With this, we can take advantage of digital modeling and scenario planning capabilities, and respond quickly to changing business environments, such as we have seen during the pandemic this year."
Andreas Kuder, Roche IT says: "Roche wants to transform the IT architecture in supply chain planning from today's fragmented solutions to a single platform and single data model for all planning. OMP will be the foundation for future SOD and SOI capabilities. With OMP's Unison Planning we've found the technology platform, enabling this transformation."
Jasper Wouters, OMP's Project Manager says: "We are extremely proud to have earned the trust of the world's largest biotech company to support them in their journey towards next generation supply chain planning. This first go-live is an important milestone and the start of an ambitious long-term partnership."
About OMP

OMP helps companies facing complex planning challenges to excel, grow and thrive by offering the best digitized supply chain planning solution on the market. Hundreds of customers in a wide range of industries - spanning consumer goods, life sciences, chemicals, metals, paper and packaging - benefit from using OMP's unique Unison Planning™ concept.
Contact
Jasper Wouters, Senior Manager Life Sciences
Phone: +32 3 650 23 01
E-mail: jwouters@omp.com