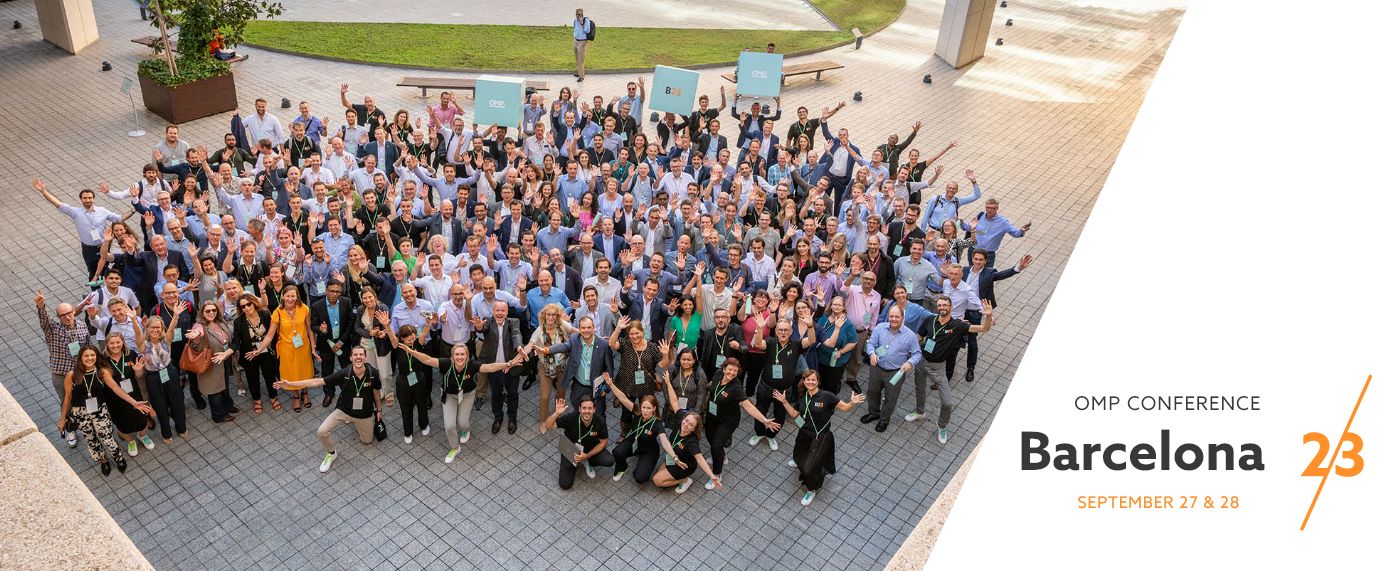 The 2023 OMP Conference, a global gathering of over 300 forward-thinking supply chain professionals, convened in the vibrant city of Barcelona on September 27 and 28. Under the banner of "Be bold. Be agile. Be green.", the event provided an interactive platform for industry leaders, customers, prospects, and alliance partners to exchange innovative strategies for building resilient and sustainable supply chains within today's dynamic business landscape.
In an era defined by supply chain disruptions and environmental imperatives, attendees were eager to explore strategies for achieving agile and sustainable supply chain excellence. Recognizing the pivotal role of digital transformation investments, industry leaders sought insights into how to leverage intelligent automation for enhanced decision-making processes.
Agility and sustainability at the forefront of supply chain innovation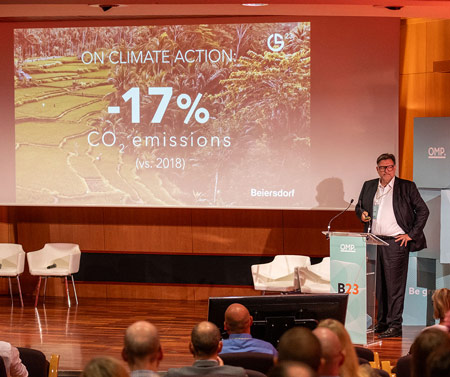 The 2023 OMP Conference zeroed in on the critical need for supply chains to adapt swiftly to fluctuating market conditions while prioritizing sustainable practices. This theme was underscored by a series of live product demos, inspirational keynotes, and insightful customer testimonials.
Innovation emerged as a central theme, showcasing state-of-the-art technologies and visionary approaches, essential in making agile and green planning a success. The conference spotlighted OMP's dedication to co-innovation with customers, as well as exploring emerging trends and best practices in the field. For example, OMP's co-innovation project with BASF was celebrated for its impactful co-innovation tracks in light of its 'New Planning Landscape' program.
Visionaries in action: inspiring keynotes and testimonials
Renowned speakers took center stage at the conference. Mark Gallagher, famed for his insights into Formula 1, captivated the audience by demonstrating how AI is revolutionizing racing and shared the sport's ambitious carbon footprint reduction targets. OMP customers Nestlé and Beiersdorf delivered sustainability keynotes, highlighting how the supply chain is a catalyst for transformative sustainability initiatives.
Other esteemed customers including AkzoNobel, AstraZeneca, BASF, Bekeart, Corrugated Supplies Company, General Mills, Goodyear, Johnson & Johnson, MM Group, Nestlé, Roche, Saica, and tesa shared their experiences and successes in achieving supply chain excellence through powerful testimonials.

Innovative solutions and collaborations in the Solution Space
Another highlight of the conference was the Solution Space, a hub of energy featuring interactive demos and expert best practices. Attendees had the opportunity to engage with OMP's technology and business alliance partners, including Bluecrux, Deloitte, EY, Nulogy, Rulex, and Systemiq, to discover synergetic services and solutions.
We believe in the transformative power of collaboration," says Anita Van Looveren, CEO of OMP. "By engaging with our customers, we not only build better solutions, but also amplify their positive impact on society. This conference was a testament to this belief, providing a platform for fruitful discussions, valuable insights, and active participation. Together, we are forging more agile and sustainable supply chains for 2023 and beyond."
The conference took place at the World Trade Center in Barcelona, offering an ideal backdrop with its close ties to the harbor, logistics, and supply chain. This event marked the first live OMP Conference in Europe since the pandemic and generated an atmosphere of excitement and enthusiasm.
Relive the conference
To relive the highlights of the conference, view the aftermovie here:
Contact
Philip Vervloesem
, SVP OMP USA
Phone:
+1-770-956-2723
E-mail:
pvervloesem@omp.com